Twenty-first century dental care
At our dentist Walkerston we want your dental experience to be calming and friendly whilst using the latest in dental technologies. The dental industry's technology has moved rapidly into the twenty-first century, with an amazing array of dental equipment now available. But none of this is of any value unless the service received is of the same quality. Our service is designed around you and that is why we make a concerted effort to build a relationship and trust with you. We know and understand that some patients are nervous and anxious when visiting the dentist and we work hard to make you feel relaxed. From the warm welcoming reception you will receive to the caring, understanding dentist, we are all trained to make your dental experience a pleasantly memorable one.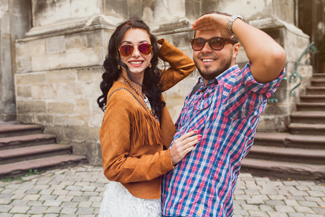 Keeping you in the picture
Our dentist Walkerston has a dental chair that has its own built-in entertainment centre, allowing you to listen to your favourite music while we treat you. We keep you in the picture as to what condition we have identified and the treatment we will administer by providing a screen on the ceiling, so that you can watch us at work in real time. If you don't want to watch the screen this can obviously be turned off.
Your children
All members of the team at our dentist Walkerston are big on preventive dentistry for all ages, but especially children because we believe that you as a parent can give your child the perfect gift of lifetime dental health. We ask you to bring your children in with you when you come for your dental visits, not necessarily for them to be examined in the beginning, but to get comfortable with the dental surroundings. That way by the time their first dental appointment comes around, going to the dentist will be just another routine visit to them.
No need to suffer with misaligned teeth
We all remember the 'scaffolding' that some children wore when we were at school and how uncomfortable it looked. The science of correcting misaligned teeth has led to some incredible developments. Crooked, ill-spaced teeth or overbites and underbites, etc. are now far more easily treatable at almost any age. The type of condition identified will dictate the best appliance to be used to correct it. Braces have also undergone a transformation and in some cases are fitted to the inside of the teeth so that they are barely visible. In addition dental aligners have become very popular, as they are made from a clear, high-grade plastic material and are almost invisible. They also work differently to braces, instead of being attached to your teeth by brackets they utilise a series of 'trays' which resemble gum shields. Each tray is orientated slightly differently so that your teeth are gently eased into their desired positions, resulting in them being straightened. The technology available even allows us to show you how your teeth will look after treatment, before the treatment has even begun.
Trained and ready to serve you
The technology we have at our disposal means that nobody needs to suffer with any dental condition today. We regularly attend training and seminars that allow us to keep up to date with equipment and the latest techniques. Your dental health is in our experienced hands when you come to us. We are waiting to attend to your particular dental needs.
All treatment carries risks. Individual consultation is required with one of our practitioners to ensure that the treatment is right for you.