Contact Us

Appointment Information
Walkerston Dental is open five days a week Monday- Friday from 8am to 5pm.
Emergency Dentist in Walkerston
If you have a dental emergency, we will always do our best to see you on the same day to relieve discomfort and pain and our caring dental team can also offer advice over the phone to help you until you can come and see us. Book your appointment with our emergency dentist in Walkerston. If we are busy, we will try to accommodate you at our other practice at Northern Beaches Dental, GP Superclinic, Old Eimeo Road, Rural View which is open on Saturdays too. ( Phone 07- 48402700 )
Payment Options
We accept Cash, Visa, Mastercard, EFTPOS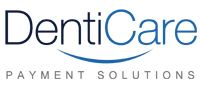 Payment Plan – Denticare
We were one of the first few practices in the region to introduce an interest free Payment Plan to help our patients. This helps you to go ahead with your treatment without having to compromise on the best option available for you. You can pay off the treatment fee weekly, fortnightly or monthly with no added interest.
Denticare is a popular Payment Plan which has helped many patients achieve their treatment goals. It is easy and quick to process and doesn't require elaborate credit checks. A treatment plan needs to be in place after a thorough check up to be eligible for this.
Call us if you would like to know more about this Payment Plan.

HICAPS and Health funds
We accept all health funds and have HICAPS which helps you claim your health fund rebates on the spot so you don't have to take your receipts to them for claims.
We are preferred providers for Queensland Country Health and HCF (more for teeth program)
Whether you have a private health insurance or not, we offer the same high quality treatment for all our patients and discuss all the options available and the costs involved. We pride ourselves on the fact that most of our patients are referred to our practice by their families and friends and we take the trust which is put on us very seriously.
Medicare Child Dental Benefit Schedule ( CDBS )
The Child Dental Benefit Schedule (CDBS) was introduced by the government to improve children's dental health by providing funds to cover essential dental services for eligible children aged between two and seventeen years old. The fund covers the cost of essential preventative and restorative treatments up to a value of $1,000 over a two consecutive year period.
If your child has Medicare and if you are receiving a government payment like the Family Tax Benefit Part A, then he/she might be eligible for treatment under this scheme.
If you are unsure of your eligibility, please contact us and we can check it for you.
Veteran Affairs/ DVA
If you are with DVA, please bring your DVA card and present it to our reception staff.
Work Claims
If you need dental treatment for injuries attained at your workplace, we can help you. Please organise the necessary paperwork through your employer prior to presenting at our practice.
Location and Parking
We are wheelchair accessible. Parking is available at the basement of the complex and on the road in front and at the back of the complex.