Looking after your teeth as you get older
As you get older, your teeth and gums age along with you and you will be more likely to need dental treatment in Mackay. At Walkerston Dental in Walkerston GP SuperClinic, Queensland, we offer a wide range of dental treatments to help you fight the signs of ageing.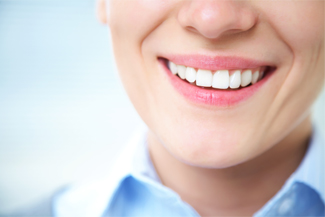 Cosmetic dental treatment in Mackay
There are a number of cosmetic dental treatments that can counteract the problems that come with ageing teeth.
Teeth whitening – teeth can become stained and darker in colour with age and other factors including smoking and diet. Having your teeth whitened can brighten up your smile and help you feel younger.
Veneers – teeth can become worn, chipped and discoloured over the years, so fronting them with porcelain veneers can give you a lovely new smile and boost your confidence.
Crowns – sometimes a tooth can become fragile and in need of preservation. A good way to do this is with a crown, also known as a cap.
Replacing lost teeth
Sometimes there is a requirement for more advanced dental treatment in Mackay, particularly if you have lost one, several or even all of your teeth. Dental implants are the best way to preserve your jaw after you have lost a tooth, but there also the options of a bridge or dentures. Poor nutrition can be a problem for the elderly, so it is important to make sure lost teeth or loose-fitting dentures do not lead to a bad diet.
Keeping your gums healthy
It is quite common to experience problems such as gum disease and gum recession as you get older. If you think you have a problem with your gums, come to us for dental treatment in Mackay and the dentist will be able to advise you on what can be done.
Don't stop smiling
By ensuring you have looked at all the options for dental treatment in Mackay to keep your teeth healthy and looking good, you can keep smiling with confidence and feel happy.
Keep up with regular check-ups
The best thing you can do for your ageing teeth is to make sure you come to us for regular check-ups. Preventing potential problems is the easiest way to keep your teeth heathy.