Hygiene tips from our dentist at Walkerston Dental
When it comes to maintaining teeth, it is important to get the fundamentals right first.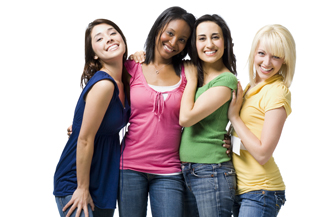 And where is a better place to start than with dental hygiene?
Our team at Walkerston Dental believes that prevention is better, especially when it comes to dental care! Our dentist Walkerston is always eager to discuss ways to improve oral hygiene with our patients and their families, so if you are ever stuck for hygiene tips, call us!
Here, our dentist Walkerston provides 5 key tips to keep your dental hygiene and health in tip-top condition.
Two minutes each day!
Of course, the starting point for good dental hygiene is going to be at home.
And as such, our dentist Walkerston recommends to all of our patients that they should brush their teeth for 2 minutes, twice a day. This is pivotal to keeping your teeth and gums in good condition because it removes the daily accumulation of plaque, thus preventing it from turning into tartar.
Interdental is needed
You may have heard of interdental brushing; this is typically done with a small toothbrush that looks a bit like a mascara wand!
Using these to brush between your teeth before your standard brushing can loosen stuck debris from your teeth, which is then removed when you use your general toothbrush.
If you aren't sure how to use an interdental brush or want some tips to show your children how to use them, talk to our team for advice.
Don't rinse
After you have finished brushing your teeth, you may be tempted to rinse your mouth out with water.
But studies have shown that if you rinse your mouth out after brushing, you are removing fluoride. This is present in toothpaste and is an essential part of what makes it so beneficial to protecting the teeth.
By avoiding rising, you are ensuring that the fluoride stays on your teeth and continues to protect your teeth against bacteria in your mouth.
Fluoride, fluoride, fluoride!
Following on from the above point, if you have weakened enamel, have a history of tooth decay or simply want to prevent issues from occurring, it is worth investing in high fluoride toothpaste and mouthwashes.
Not only will using a high fluoride cleaning kit prevent the chances of you developing tooth decay, but it will also add protection to your teeth. If you aren't sure which strength of fluoride toothpaste or mouthwash to use, ask our team for more advice. If you have children, you should not give them access to adult toothpaste, as the higher fluoride content can be damaging to their teeth.
Check-ups
Of course, a key factor in keeping your teeth and gums in good condition is to attend regular dental check-ups. We recommend seeing our general dental team once every 6 months and our hygienist at least once a year. If you have gum disease, a history of gum disease or even a family history of periodontal issues, then you may want to see our hygienist with the same regularity with which you see our regular dental team.
This will help us to remove plaque, apply fluoride sealants and prevent cavities for you and your entire family.
DISCLAIMER
All treatment carries risks. Individual consultation is required with one of our practitioners to ensure that the treatment is right for you.