Give your teeth the treatment they deserve
Our mouth does us many favours. Where would we be without our teeth and gums? We wouldn't be able to eat, drink, taste or digest foods. We wouldn't even be able to laugh, kiss or speak properly.
Most of us do a pretty good job of looking after our oral health. We know the drill, that is, brush twice daily and floss regularly. Some of you may even scrape your tongue and use mouthwash. But sometimes your teeth and gums require a bit more attention.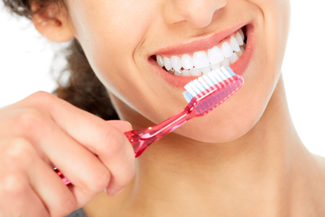 Like all things in life, the teeth don't always function at their top capacity. This is when dental treatment in Mackay comes in. If your teeth have got to the point where they require a bit of tender loving care, instead of being angry at the pain or embarrassment they are causing you, come to see us in Walkerston Dental in Walkerston where we can give you the treatment you need.
Where to start?
We offer a wide range of dental treatment in Mackay. The mouth has many functions, and therefore there are many things that can go wrong. Luckily, over time technology has allowed us to find a solution to almost every dental problem. In many cases, there are even multiple treatments available for one problem.
Maintaining hygiene
Your teeth may be in need of treatment if plaque has taken over and led to tooth decay, gum disease or even tooth loss. This may involve going for fillings, crowns or even getting a tooth extracted. While our teeth each serve a specific function, wisdom teeth can be problematic when there is not enough room to accommodate them; this can lead to the need for extraction.
Your teeth may also become misaligned, for a variety of reasons, and you may need to wear braces to nudge them into their correct positions.
More drastic treatments include dental implants which fill the gaps cause by missing teeth, or root canal treatment to treat infected dental tissue.
Cosmetic treatments
Dental treatment in Mackay also includes a range of cosmetic treatments, from teeth whitening to gum reshaping. We are more inclined to look after our teeth well when we are happy with how they look.